We elaborate a series of Unique products without comparison in the world that offer Well-being and Quality of Life in a Quick, Healthy and Natural way
Superfood
VITALITY & ENERGY
Ormus Monatomic Gold: Multimineral solution extracted from the salts of ocean water.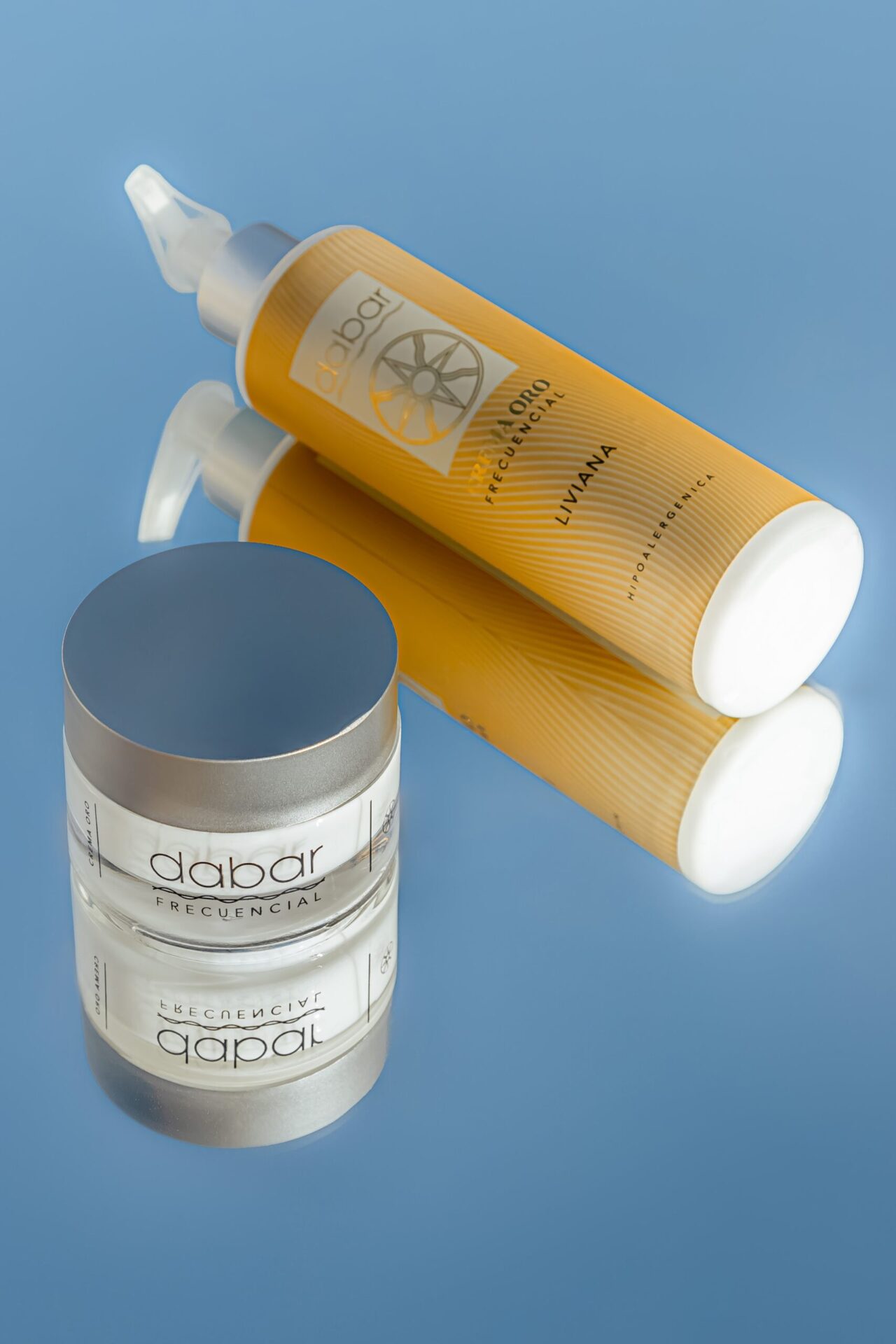 CosmEticS
LIMITLESS BEAUTY
The frequencies of Gold, Zinc and Copper + the bioavailable minerals of Ormus.
WELLNESS
VIBRATE THE ENERGY
Biomagnetic Devices with Gold, Zinc and Copper Nanoparticles.
Ormus
Ormus or Monatomic Gold is a natural Super Food made with seawater from Argentine Patagonia. It is a unique product in the world that provides vitality and energy and concentrates dozens of bioavailable minerals such as Calcium, Magnesium, Phosphorus, Potassium, Iron and Zinc: essential elements for the proper development of cognitive, energetic and physical processes.
Without Tacc, Suitable Vegans, Without Sugar, Free of animal cruelty, Low in sodium, Natural.
DABAR
Dabar Frecuencial integrates the secrets of Alchemy and Quantum Physics in a New Concept from which to approach Health, Well-being and Beauty. Our products, based on nanotechnology, are Biomagnetic Devices that collaborate with the natural energetic functioning of the human body.
MONDAY TO FRIDAY
09 A 17 HS
ONLINE STORE
24 hours a day, 365 days a year
Mail
sales@ormuspatagonia.com
retail and wholesale sales
Safe purchases and your data protected